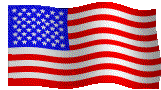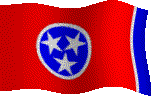 Welcome
Weaver's Old Tyme Hardware
170 Rainbow Circle
Stoney Creek, TN 37643
Our current time and temperature is:
National Baseball Hall of Fame in Cooperstown, NY




Click for a quick trip to theHome Page

Bill Ellis, I put this page on just for you. Click here

Visit my friend Curtis Walter at stoneycreeker.com

Find your internet ip address here:
https://www.whatismyip.com/
Email me


© 1997-2016 Weaver Enterprises. All Rights Reserved.
These pages are the exclusive property of Weaver Enterprises and may not be used in
any way without specific permission. For terms under which these pages may be used
contact Weaver Enterprises
The Los Angeles Dodgers logo is the property of the Los Angeles Dodgers, Inc.
The Washington Redskins logo is the property of the Washington Redskins, Inc.
This Page Last Updated: 06/30/2016